Maksikoms provides managed Wi-Fi services based on Ruckus Wireless carrier-grade technology from 2014. Service is very benefitial for multi-site customers, and currently we already serve customers in 28 countries.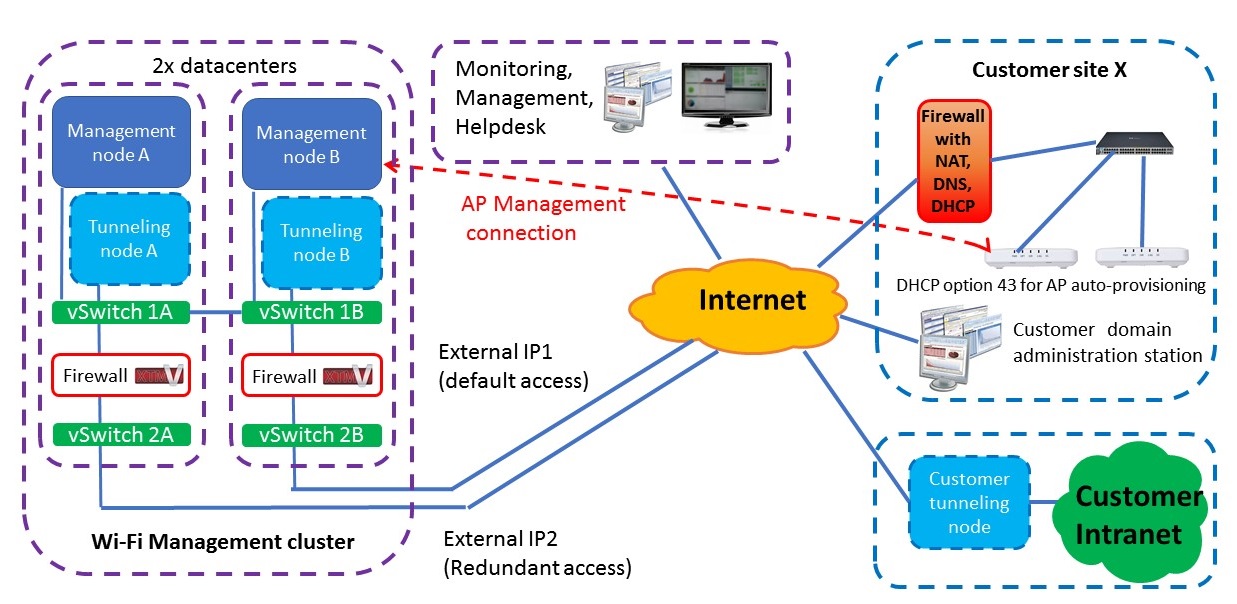 Main Wi-Fi service features:
Best on market Wi-Fi technology from Ruckus Wireless - provides great performance even in harsh conditions
Full enterprise feature set -- even for offices with just 1 AP and without cost overheads
Fast and easy expansion and new sites implementation
High reliability - on-site Wi-Fi system works even if cloud controllers are not available for any reason
Multi-tenat solution with multi-level permission management
Customer has full access to his Wi-Fi management and monitoring
Support through help-desk with ticketing system
Wi-Fi system is maitained and monitored by Maksikoms staff
Costs include just 2 items:
Capex -- one-time costs (site installation costs)
OPEX - yearly suscription fee per AP (covers system use, on-site hardware warranty, system monitoring and support)
Getting the best available on market Wi-Fi for your company is easier than ever - just contact us for quotation.
If you're interested, then you can contact us with form below: