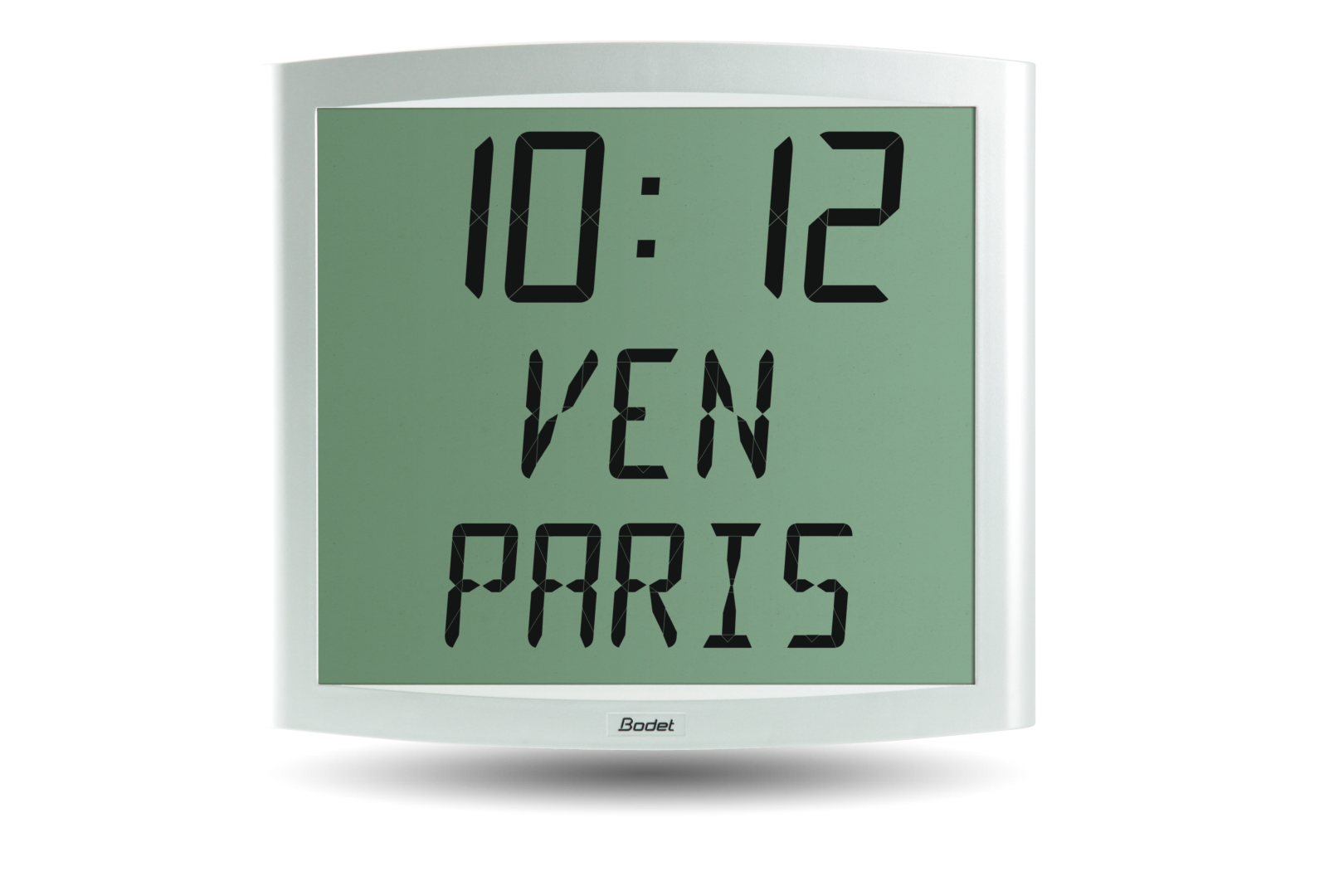 Features:
Four models: Cristalys 7, Cristalys 14, Cristalys Ellipse and Cristalys Date.

Battery-powered (autonomy over 3 years).

Date and week number can be displayed on all models.

Battery-powered, low voltage power supply unit (15V), or PoE network.

Options and mounting accessories: table or shelf bracket, double-sided bracket, recessed mounting bracket.

LCD reflective display with very large viewing angle and perfect contrast.

Interior wall clock with extra flat casing.

Areas of application: meeting rooms, hallways, reception halls, hospitals, banks, insurance companies, head offices, etc.
Cristalys 7
Cristalys 14
Cristalys Ellipse
Cristalys Date
Height of figures (mm)
70
140
Digit: 60
Letter: 30
Line 1: 70
Line 2/3: 50
Optimal readability (m)
30
60
25
30
Date / Week number
Seconds / Day / Day number / Text / Message
Temperature
Time distribution
(DHF; NTP;AFNOR; Impulsionnel)