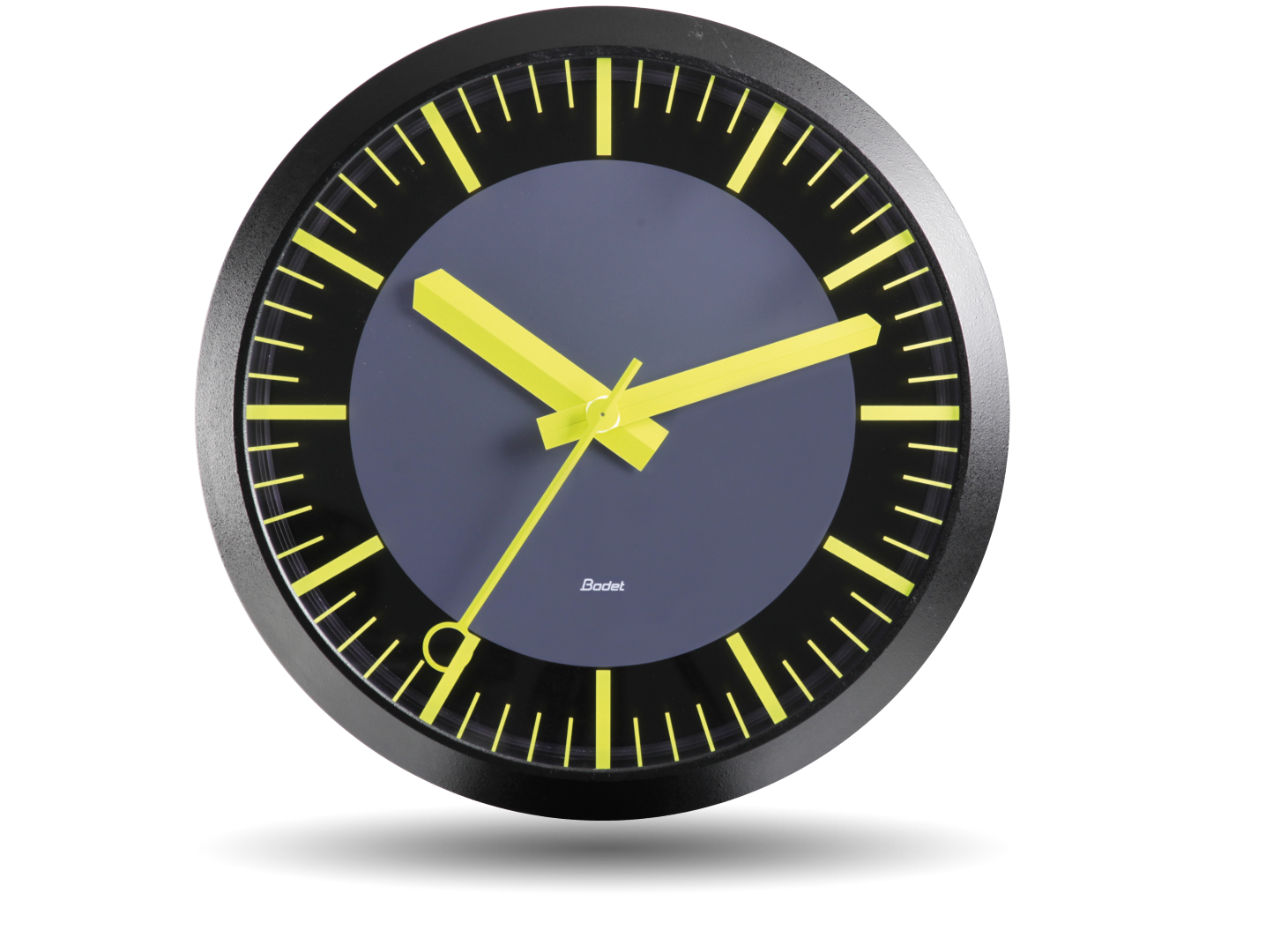 Analogue clock hour - minute - seconde display.

These clocks were designed in partnership with the French railways' Bureau of design.

Dial with yellow graphics on grey background with hour minute marking.

Reinforced thermally-moulded casing.

Lighting by long lasting LED (10 years).

Areas of application: reception halls, offices, corridors for hospitals, workshops, schools, administrative buildings, etc.
Technical features:
Optimal readability: 40 m.

Dial diameter: 436 mm.

Protection index: IP55.
Time distribution: