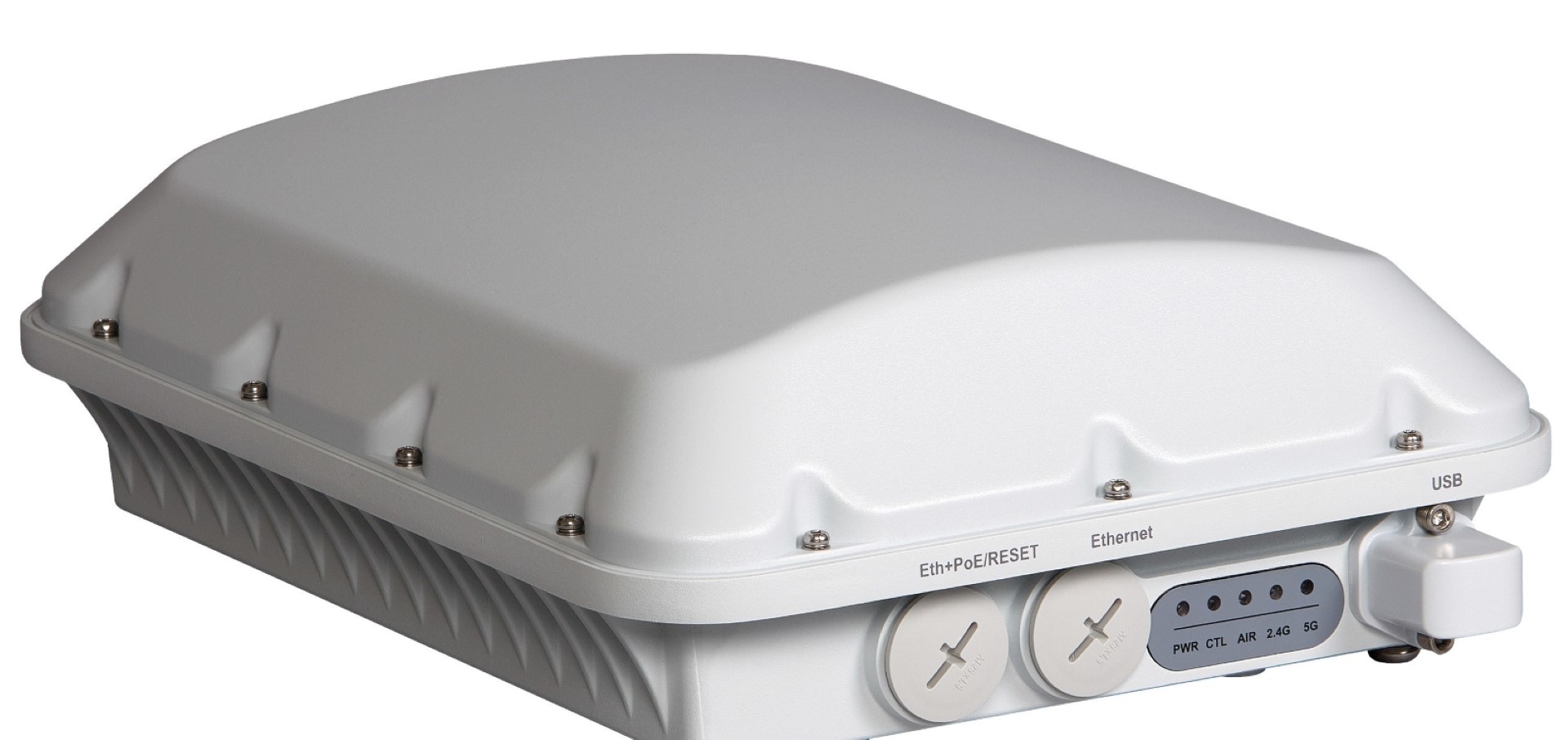 The T610 delivers blazing fast connectivity for high-density outdoor deployments, with data rates up to 2.5 Gbps and the density-handling ability to match. Patented BeamFlex+ technology rejects interference and improves signal quality for any device, anywhere. Included MU-MIMO technology maximizes network efficiency, reducing bottlenecks and enhancing user experience. Smart Mesh accelerates time-to-deployment and eliminates the cost associated with running Ethernet cabling between multiple access points in the network.
The T610 is designed for high-density deployments in which dozens of clients need guaranteed high throughput. Enabling cities to become smart cities by providing city-wide wireless connectivity for busy public venues, hotspots and surveillance monitoring systems are ideal use cases for T610. The T610 is perfect for customers that need premium wireless performance and don't have requirements for network backhaul interfaces such as fiber or coaxial cable. For deployments demanding the same level of performance as the T610 and need network backhaul interfaces, the T710 is a good fit.
The T610 can be used with any Ruckus control and management platform—appliance, virtual or cloud-managed. That means that as your business needs change, your architecture—and your APs—can change with you.
Features:
Integrated BeamFlex+ Smart Antenna Technology
Omni directional or sector antennas offerings for high-density deployments in outdoor campuses, smart cities, arenas, convention centers and transportation hubs.

BeamFlex+ support for up to 4 dB of additional gain and 10 dB of interference mitigation.

Internal antenna for a minimal form factor, which is essential in many deployments.

Polarization Diversity with Maximal Ratio Combining (PD-MRC) ensures reliable connectivity for mobile devices.
Hardened enclosure for harsh outdoor environments
IP-67 water and dustproof plastic enclosure with flexible wall or pole mounting options.
MU-MIMO
MU-MIMO allows for clients to utilize the RF spectrum much more efficiently by allowing multiple AP to client transmissions.
Field Accessible IP67 USB Interface
Enables outdoor IoT applications in a plug-and-play manner and thereby future proofs the access point install.
Flexible Deployment Options
Flexible deployment options enable AP's to be supported across various management platforms: standalone, on-premise/ virtual controller or cloud-managed

.